Equity and Inclusion Research Consultant
Vermont Agency for Agriculture, Food and Markets (VAAFM) announced and issued a Request for Proposals for a consultant to help the Agency build on the work initiated by Agency staff on inclusion, diversity, equity and accountability. Since summer 2020, VAAFM staff have engaged in internal discussions focused on individual and collective learning; the Agency's internal policies, practices and culture; and the Agency's approaches to serving and interacting with constituents, partners and the public.
The VAAFM is now seeking professional advice to help the Agency enter a new phase of this work to make equity a fundamental principle of the work of the VAAFM, aligning with the recommendations of the dossier on the Racial Equity Vermont Agriculture & Food System Strategic Plan 2021-2030.
The consultant will establish a solid basic understanding of the current conditions for justice, equity, diversity and inclusion within VAAFM and with VAAFM stakeholders / constituents and develop and implement a plan to improve the engagement and results across the Agency and in the Vermont food system. .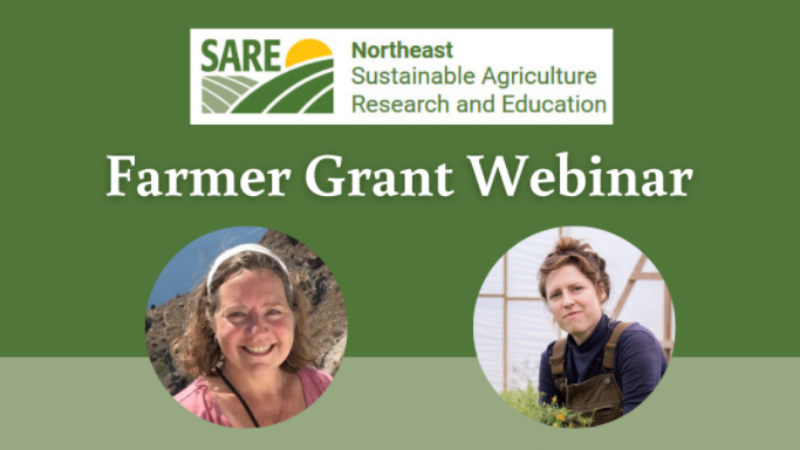 Join Northeast Sustainable Agriculture Research and Education (SARE) for a webinar on their farmer subsidy program. The Farmer Grant Program provides up to $ 30,000 in funding to Northeastern farmers interested in pursuing innovative ideas in their businesses. The webinar will cover eligibility, the types of projects that can be funded, how to apply and more. The webinar is open to the public and free, but registration is required. Please register early as places are limited.
Webinar date: October 5 at noon
Agroforestry is the strategic integration of fruit, nut and timber crops into existing farms. Complete a short survey from UVM Extension, Lake Champlain Sea Grant and Propagate Ventures to find out if they should run an agroforestry education program for farmers in the Lake Champlain Basin. The survey response is anonymous, but an email can be provided if participants wish to stay informed. Farmers who complete the survey are not required to participate in the program if it takes place.
Submission deadline: October 1
Residents of Vermont are encouraged to attend one of the many upcoming events to learn more and help shape the state's climate action plan. The Climate Action Plan will serve as the government's roadmap to mitigate the impacts of climate change. Public input is essential to creating a plan that is inclusive and respectful of all people in Vermont. Events take place in the evening from 6 p.m. to 7:30 p.m. The October 5 event is specific to BIPOC communities.
Event Dates: Sep 30, Oct 5, Oct 6
Research suggests that the more ethical and sustainable shopping habits adopted during the COVID-19 pandemic are here to stay. Join Vermont Businesses for Social Responsibility for a webinar on the opportunities created for brands by this change. Topics will include important takeaways and marketing strategies that socially responsible brands can adopt to ensure they most effectively harness today's socially aware and environmentally conscious consumers.
Webinar date: October 5, 1 – 2:30 p.m.
Copyright © 2021, All rights reserved.
Vermont Agency for Agriculture, Food and Markets
116 State St. Montpellier, VT 05620

Our website address is:
https://agriculture.vermont.gov